Please select a year.
Donations Appreciated - Annual Christmas Tree Lighting Ceremony
Release Date: November 11, 2010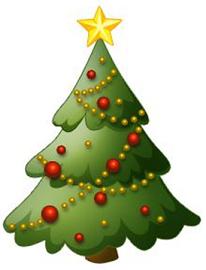 The annual Christmas tree lighting ceremony at the Municipal Complex will be held on Friday, December 3rd. Santa will be lighting the tree when it gets dark (about 7:00 PM - 8:30 PM).

As usual, the event will be organized and run by the Hillsborough Woman's Club. It costs the Woman's Club about $600 for the following items:
- The High School Band

- The Fire Department for Santa

- The First Aid Squad to be there on stand-by if needed

- Refreshments to be available inside - cookies, cider or apple juice, coffee or hot chocolate
About 500 people are expected to attend.
Children will be able to talk with Santa. Depending on the weather, it will either be outside in the chalet or inside.
If you would like to help, the Woman's Club needs financial assistance to cover their $600 in expenses. The person in the Club to contact is:
Anita Benitz
908-359-3776
quiltinggrannie3@yahoo.com
Thank you for your support.


Gene Strupinsky
Business Advocate