Please select a year.
Outstanding Women Award - Somerset County
Release Date: November 28, 2010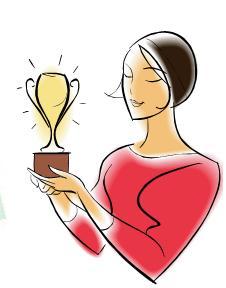 Nominations Due Dec. 10 for Outstanding Women Awards
Do you know a Somerset County woman who has made extraordinary contributions to her career field or her community?
The Somerset County Commission on the Status of Women is seeking nominations for its 2011 Outstanding Women in Somerset County awards program.
"This is an opportunity for Somerset County, on behalf of all women, to celebrate a select few who have made significant contributions in the community and in their professional fields," said Freeholder Director Jack M. Ciattarelli, commission liaison.
For a nomination form and guidelines, click
here
to visit the Somerset County Website. Visit the "What's New" section.